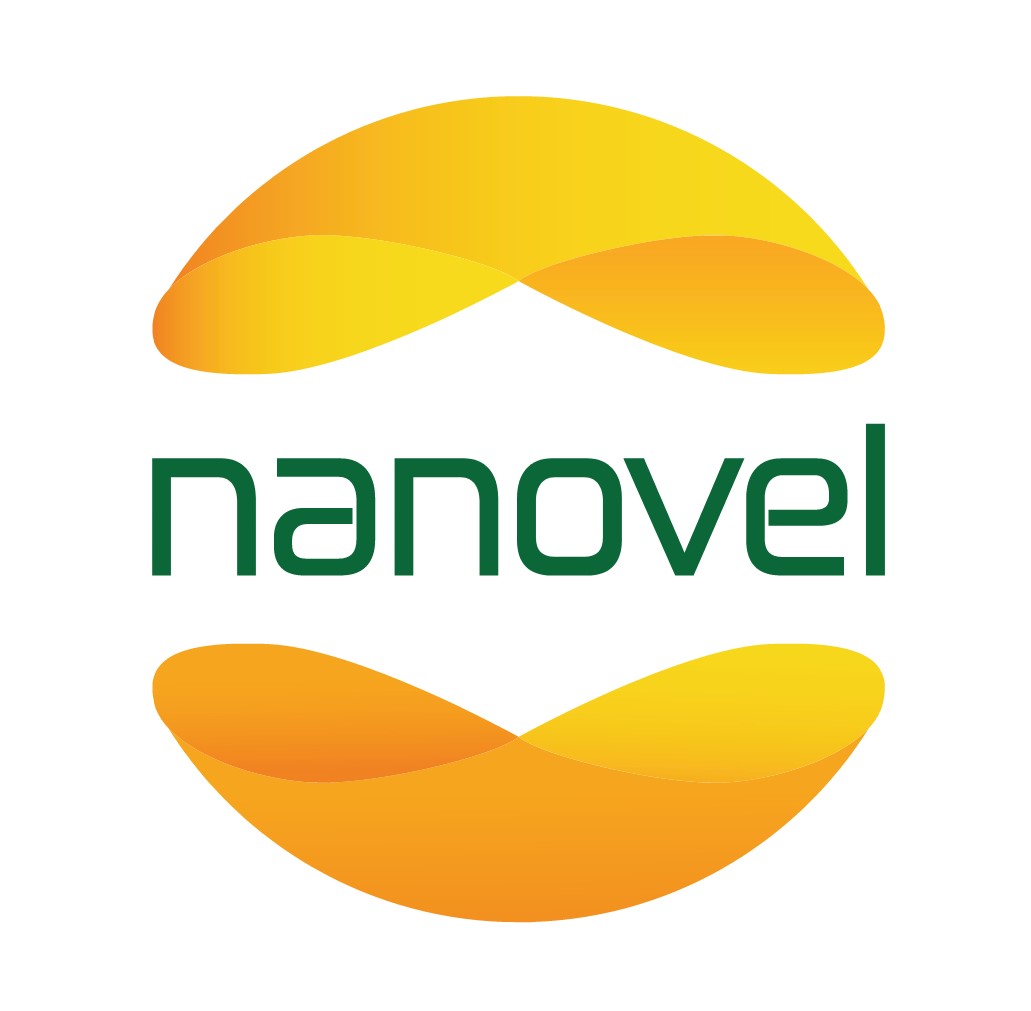 For Immediate Release

Nanovel Introduces Revolutionary Autonomous Tree Fruit Harvester


FRESNO, Calif. and RAMOT MENASHE, Israel (AgPR) Oct. 11, 2022 — Isaac Mazor, Founder and CEO of Nanovel Ltd. (www.nanovel.ag) reveals a revolutionary autonomous tree fruit harvester. Mazor is a successful serial entrepreneur in the field of semiconductors leveraging his experience to solve this complex technological challenge in agriculture.

Nanovel has been self-funded and operating in stealth mode since established in 2018. It has been intensively researching and developing its technologies, proving the concept, securing its intellectual property, conducting field testing and customer demonstrations of its robotic harvester. 

The company expects to launch its beta version in 2023 for the citrus market.

"Nanovel is committed to address a serious threat to the future supply of tree fruit. Enhancing grove profitability is a driving motivator behind building our new AI-driven robotic harvester," says Mazor. "Nanovel's robot is extremely intelligent, ag-environment durable and cost-effective. Grower input throughout the development process sharpens the Nanovel team's focus on solving real world problems using our proprietary technology. Our mission is to provide growers a reliable, productive and affordable solution for tree fruit harvesting."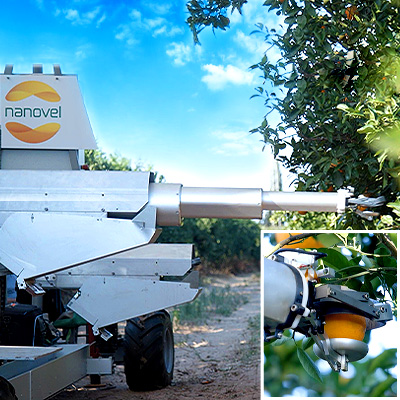 The photos above were taken at a demonstration for growers in June 2022.
"Farm labor shortage is one of the main challenges we are facing today." Says Tal Fogelman, a California grower and Business Development Advisor to Nanovel. "Especially around harvest time, farm labor is scarce, challenging to secure," Fogelman says. "Nanovel's solution will be serving a multi-billion dollar market that is currently relying on the traditional method of manual picking."


Nanovel Autonomous Tree Fruit Harvester Will Provide Multiple Benefits To Growers


   •   Deep foliage real time 'Find and Pick' capability is enabled by edge vision and computing.
   •   Supports gripping and trimming using proprietary technology suitable for a wide variety of fruit types: citrus, stone fruit, avocado, mango and more.
   •   Reliable harvest scheduling.
   •   Valuable insights of yield and quality by big data collection and analysis.
   •   Cost-competitive compared to traditional manual picking.
About Nanovel Ltd.

Nanovel Ltd, founded in 2018, is a pioneer in the field of autonomous harvesting of deep foliage tree fruit. Founder and CEO Isaac Mazor and the Nanovel team bring vast expertise leveraging artificial intelligence (AI) and robotic technologies to solve complex tecnological challenges. Nanovel is driven by the enormous need for innovation in fresh fruit harvesting. Its proprietary solution combines AI, computer vision, machine learning and proprietary robotics technologies, to enable autonomous tree fruit harvesting to become more productive, reliable and cost effective than hand harvesting.

To learn more about Nanovel, visit: www.nanovel.ag.


                                                                            # # #
                                                                                               Media and Company Contact:
Orit Kwintner
Marketing Director
Nanovel, Ltd.
+972 (5) 45604849
Orit@nanovel.ag