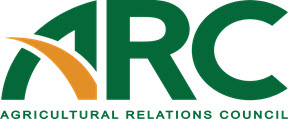 For Immediate Release

Ag Relations Council (ARC) names Lynn Henderson to the Agricultural Public Relations Hall of Fame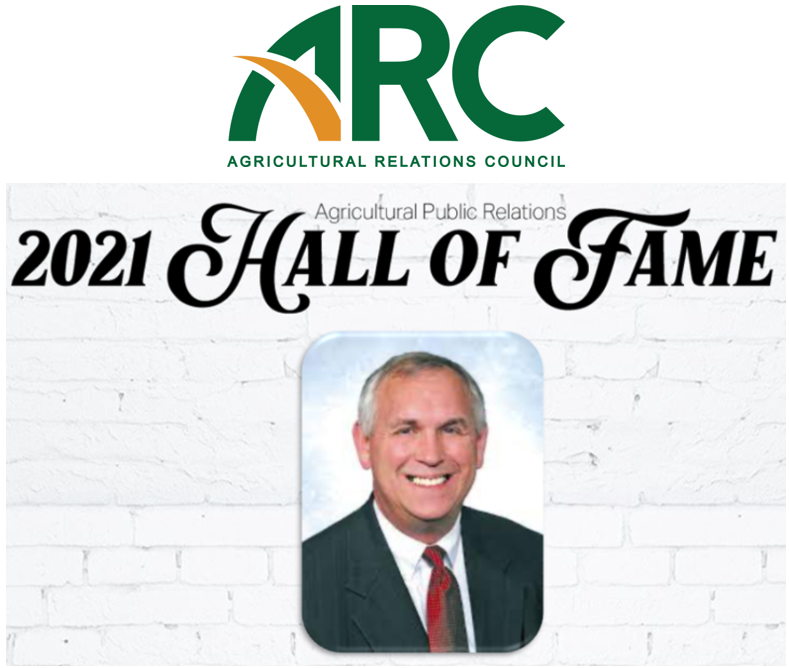 New Prague, Minn. (AgPR) Nov. 8, 2021 – The Agricultural Relations Council (ARC) recently named Lynn Henderson to the Agricultural Public Relations Hall of Fame for 2021 at their annual meeting in Richmond, Virginia.

The Hall of Fame was created by ARC in 2012 and is given to ag PR professionals who have made lifetime contributions to the industry.

Henderson's career spans more than 45 years, since his graduation with a B.S. in Agricultural Journalism from Iowa State University in the mid-1970s. He was a member and remains active in FarmHouse Fraternity. He owns Henderson Communications, LLC.  Agri Marketing magazine and Henderson are, as noted by long-time PR executive Hugh Whaley, "inextricably linked."

Henderson Communications L.L.C. was formed in 2005 by Lynn Henderson who purchased Agri Marketing and its related properties from Doane Agricultural Services Company.

Prior to forming the company, Henderson was President/CEO of Doane, a leading provider of information and marketing advice to the agricultural and food/beverage industries.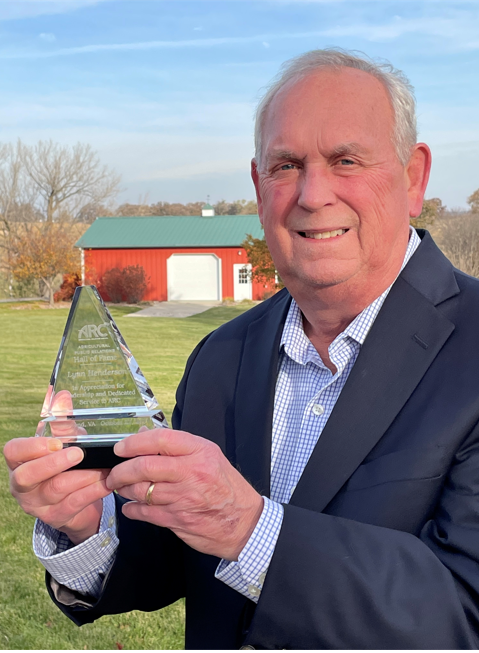 Henderson is currently Secretary of the National Association of Farm Broadcasting's (NAFB) Foundation and a member of the SIAA's Agri-Media Council, the Farm Foundation, the National Agri-Marketing Association (NAMA), Ag Relations Council and AAEA - The Ag Communicators Network.

He is a past national President of NAMA and is a recipient of its R.C. Ferguson and NAFB's Dix Harper awards which honor distinguished service to the agricultural industry. He has also received the awards presented to Outstanding Communicators by the Agricultural Retailers Association (ARA), Mid America CropLife Association (MACA) and the American Society of Farm Managers and Rural Appraisers (ASFMRA). He is also a recipient of AAEA's "Lifetime Achievement" Award.

He has served on the Board of Directors of the National Alliance of Independent Crop Consultants (NAICC), the national FFA Sponsors Board, the Conservation Technology Information Center (CTIC), the National 4-H Council and the World Agricultural Forum. He has been active in the American Bankers Association (ABA), the American Society of Farm Managers and Rural Appraisers (ASFMRA), the International Certified Crop Adviser (ICCA) program and the Agricultural Retailers Association (ARA).

After receiving a B.S. in Agricultural Communications from Iowa State University, Henderson joined ACCO SEED (a legacy company of Corteva Agriscience) as its Communications Manager. He then joined Chicago-area based Century Communications, Inc., as VP/Publisher of its agricultural publications including Agri Marketing and AgriFinance before moving to the St. Louis area as President/CEO of Doane Agricultural Services Co.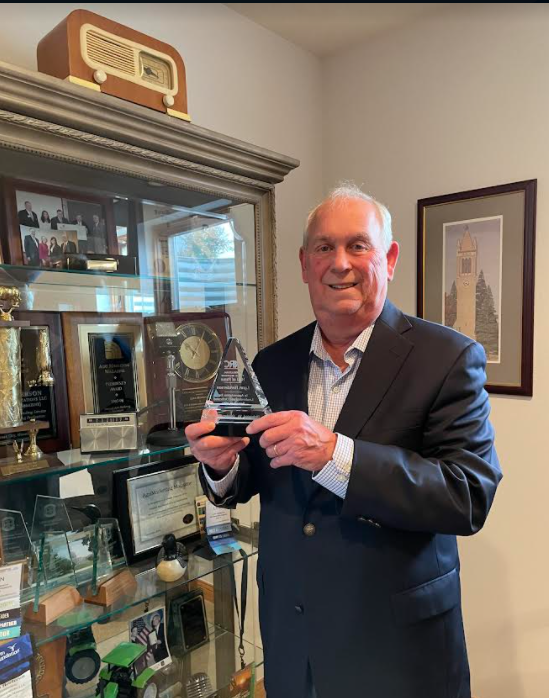 His career has been dedicated to supporting, promoting and actively participating in ag communications through his various efforts.

As long-time friend and businessman Jim Farrell of Farrell Growth Group said: "There are a few people who stand out in my mind as strong leaders and great advocates for our industry. Lynn is at the top of that list." He added that Henderson has been a tireless supporter of ag for the more than 40 years they have worked together.

"Lynn is omnipresent at all forms of agricultural events," said Whaley, now an advisor and board secretary at Beck Ag, Inc. "If he is not in attendance, it makes you seriously wonder why YOU are there." Mike Gustafson of Deer's Landing Communications, added: "You'd be hard pressed to find a corner of ag marketing communications that has not been touched by the talents of Lynn Henderson."

Den Gardner, retired ARC executive director and former editor of Ag Retailer magazine with Henderson for 10 years, called him "a straight-shooter and always fair. He's been a shrewd and successful businessman who knows niche audiences and how to fill a need for them. He appreciates the great contributions public relations and public affairs experts make to the ag industry."

Ron Clausen of Ag Media Research Surveys said Henderson is "a glue that keeps ag communicators and marketers connected." Rick Patton, executive vice president, agriculture sales & marketing, at Rural Media Group, echoed those remarks, calling Henderson "a significant contributor to ag communications…building bridges between manufacturers, marketers and the many facets of agriculture."

Henderson has two children, Eric and Ellyn, and one grandchild, Lily Marie. Henderson spent most of his career in Chicago and St. Louis. Several years ago, he moved back home to Iowa where he lives with his wife, Dr. Patricia Tice on a Dallas County acreage they've named "Sunrise Acres."

"This recognition is the culmination of Lynn's devotion to and participation in ag communications throughout his business life," said Kristy Mach, executive director of ARC. "We are proud to administer the Agricultural Public Relations Hall of Fame award and couldn't think of a better example to join this illustrious group of professionals."

Past winners, going back to 2012, include: Don Lerch and Lyle Orwig, 2012; John Harvey and Paul S. Weller, Jr., 2013; Richard Howell and Gary Myers, 2014; Steve Drake, 2015; Carol Bodensteiner, 2016; ARC Founders (1953), 2017; Jeff Altheide, Carroll and Jean Merry, 2018; Mace Thornton and Den Gardner, 2019.

About the Agricultural Relations Council (ARC)

The Agricultural Relations Council (ARC) is the only association dedicated to serving the unique needs of public relations professionals working in agriculture, food, fiber and other related industries. ARC is a conduit for problem solving, idea sharing and collaboration among members, who share a passion for excellence in public relations.

For more information and an online membership application visit agrelationscouncil.org.


                                                                                # # #                                                                                 
Media Contact:
Kristy Mach
(952) 758-5811
kristy@cornerwindowcommunications.com