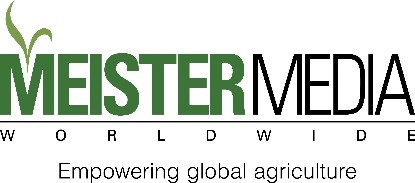 For Immediate Release

The Industry is Buzzing for the Inaugural Tech Hub LIVE 2021


Des Moines, Iowa (AgPR) July 6, 2021 — The intersection of agriculture and technology will come alive at Tech Hub LIVE 2021: a new, innovative conference and trade show that addresses digital and precision agriculture from all angles. Tech Hub LIVE will not only present the latest technology trends – it will explore how products and systems integrate into existing programs and businesses to improve crop production, efficiency, and profitability. It takes place in just two weeks' time, July 20-21 at the Iowa Events Center in Des Moines, IA. The list of participating companies continues to grow every day.

"We've designed Tech Hub LIVE to  demonstrate and celebrate how innovation gets put into practice," says Paul Schrimpf, conference chair of Tech Hub LIVE and group editor of CropLife Media Group at Meister Media Worldwide. "These are the people and companies that are making it happen."

It's the only all-in-one experience that brings together retailers from across all agricultural sectors to advance their business and agronomic programs. It's also a different type of event because of the practical, eye-opening education.

No matter where you are on your ag-tech journey, we have you covered. The Tech Talks Stage is located on the trade show floor, where you can learn about new products, systems and integration possibilities from leading technology companies. And the educational program provides learning and networking from leading experts and practitioners, from building your precision business to integrating technology effectively, and much more.

"We took a different approach to the sessions, taking full advantage of our return to in-person events," Schrimpf says. "The panel-centric approach is designed to utilize interaction and minimize the use of PowerPoint presentations, with active moderation and audience participation. Don't expect to sit through 40 slides in a dark room!"

Attendees are welcome to arrive a day early and participate in a limited-capacity field day at Couser Cattle Company at Modern Ag Farm. Field day participants will see firsthand how a fully-integrated farming operation utilizes technology to maximize productivity and efficiency in its row crop, animal, and ethanol programs. And leading ag-tech companies will share their latest products and systems in a demo area.

The event officially kicks off with a Welcome to Iowa Party at Exile Brewing Co., allowing attendees to reconnect with industry friends, meet new leaders, share ideas, and socialize with others focused on advancing their agronomic programs. Then rolls into a full slate of engaging education, including a keynote session: The Top 10 Technology Innovations You Need to Know Right Now. The two-day event provides ongoing opportunities to engage, learn, network, build relationships, and find out how leaders across the ag-retail and the tech spectrum are adopting innovation to improve their businesses.

"We hope you'll make Tech Hub LIVE an annual tradition, and we're excited to hold the inaugural 2021 event in Des Moines, one of the fastest-growing Midwest cities and an up-and-coming tech hotspot," Schrimpf says.

For information about Tech Hub LIVE 2021 including the full program, list of participating companies, how to register, and if you qualify for special benefits, visit techhublive.com.

About Meister Media Worldwide
Meister Media Worldwide offers business solutions designed to cultivate a sustainable world through the power of knowledge. It accomplishes this through a host of integrated print, digital and data product offerings, and a variety of in-person events with a singular focus: to further specialized agriculture globally. In addition, its business services division utilizes Meister Media's wealth of knowledge, combined with the latest technology, to develop strategic business services from concept planning through development and delivery. An industry leader, Meister Media's mission is to be your trusted partner, empowering the business of global agriculture to grow a better world. With headquarters in Willoughby, Ohio, Meister Media Worldwide was founded in 1932 and operates out of offices throughout the United States and around the world. For more information visit MeisterMedia.com.


                                                      # # #


Media Contact:
Christina Lograsso
Events Marketing Manager
Meister Media Worldwide
440-602-9159
clograsso@meistermedia.com